Become An Affiliate
Get recurring commissions for every referral.
Earn Money On Upgrades
When your referral upgrades from a free to a paid account, you will get commission.
Real Money, Not Vouchers
When you reach €25, you can request a payout. We will transfer the money to your account.
Commission On Renewal
Get commission with every payment from your referral.
Your commission for plan
Personal
Your commission for plan
Freelancer
Your commission for plan
Agency
2
Enable the affiliate feature and share your personal link.
3
When someone signs up through your link, you get the commission.
Your Affiliate Dashboard
Keep track of clicks and signups for your affiliate link. Get an overview of your affiliates and the money you earn monthly.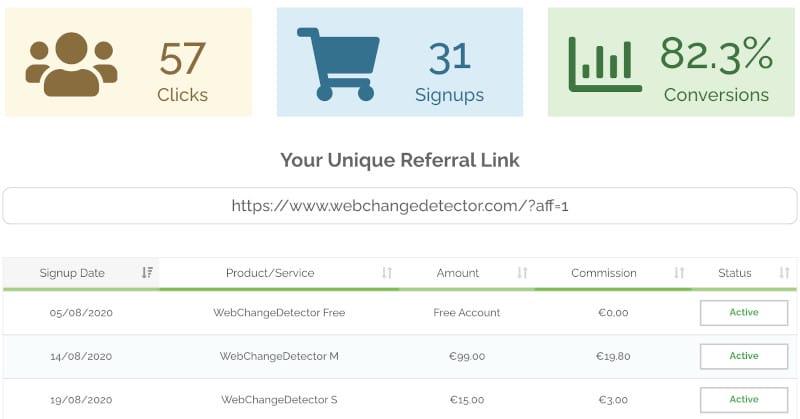 Sign Up To Be An Affiliate
If you already have an account, just enable the affiliate feature to receive your affiliate link.