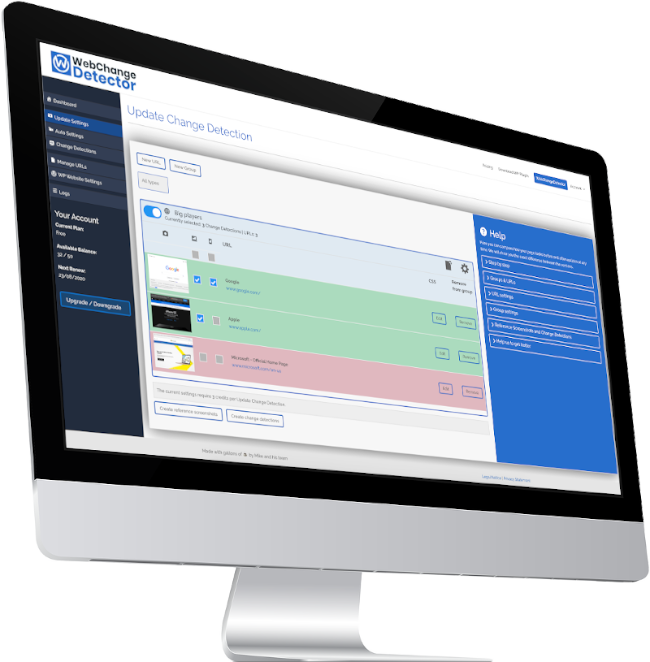 Website Change Detection
Check your website visually before and after updates or check any webpage automatically in intervals. We notify you on changes and show you every change visually in a screenshot.
Spot issues on your website before others do
Automatic notifications of visual changes
Free WordPress plugin
WordPress agency feature
Spot The Difference Instantly
When you make an update to your website or deploy new code, you want to be in control of your changes. By running the change detection, you will see precisely what has been modified between versions – for desktop and mobile.
With the auto change detection you can check any website for changes in intervals, from hourly up to every 24 hours. You receive a notification when a difference has been found. Use this to keep track of clients as well as competitors websites.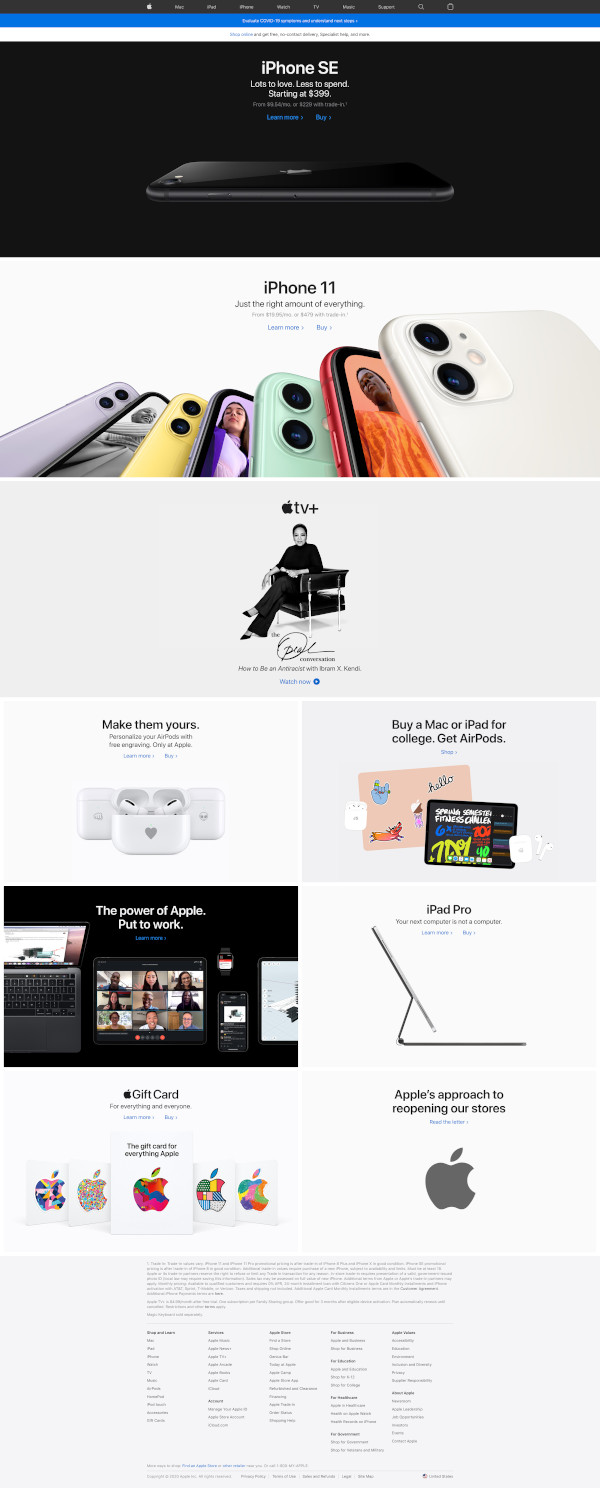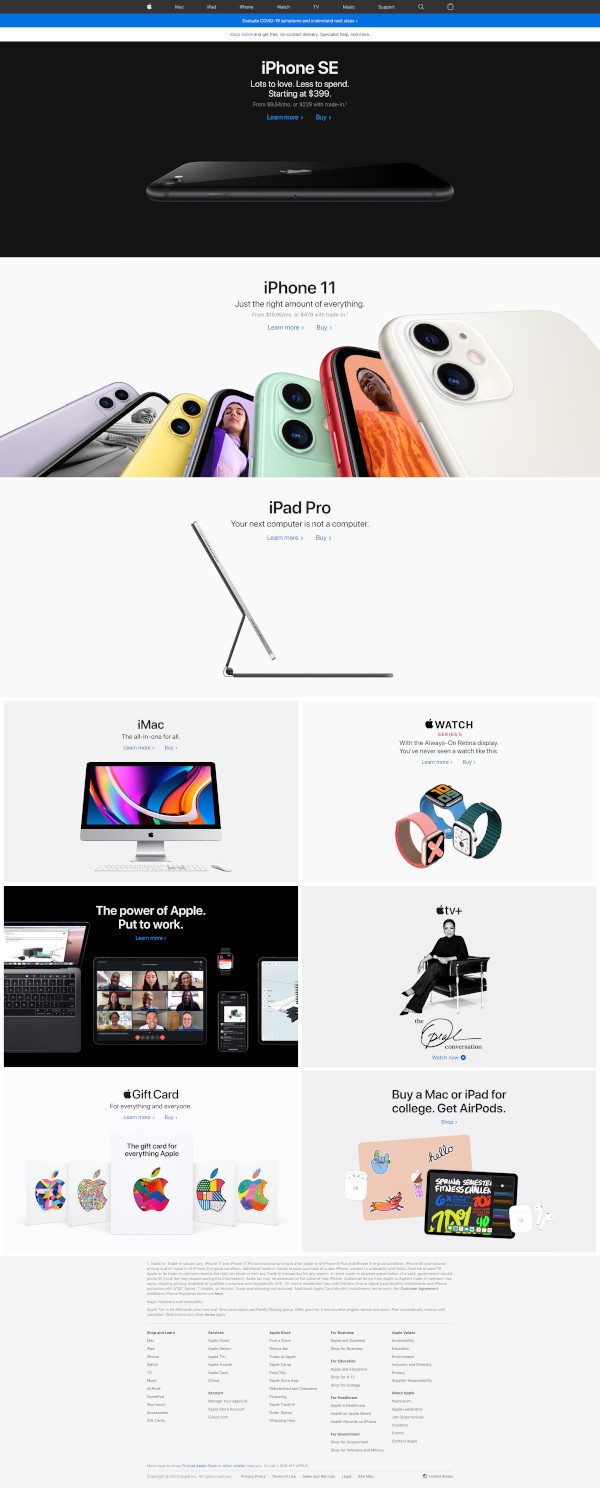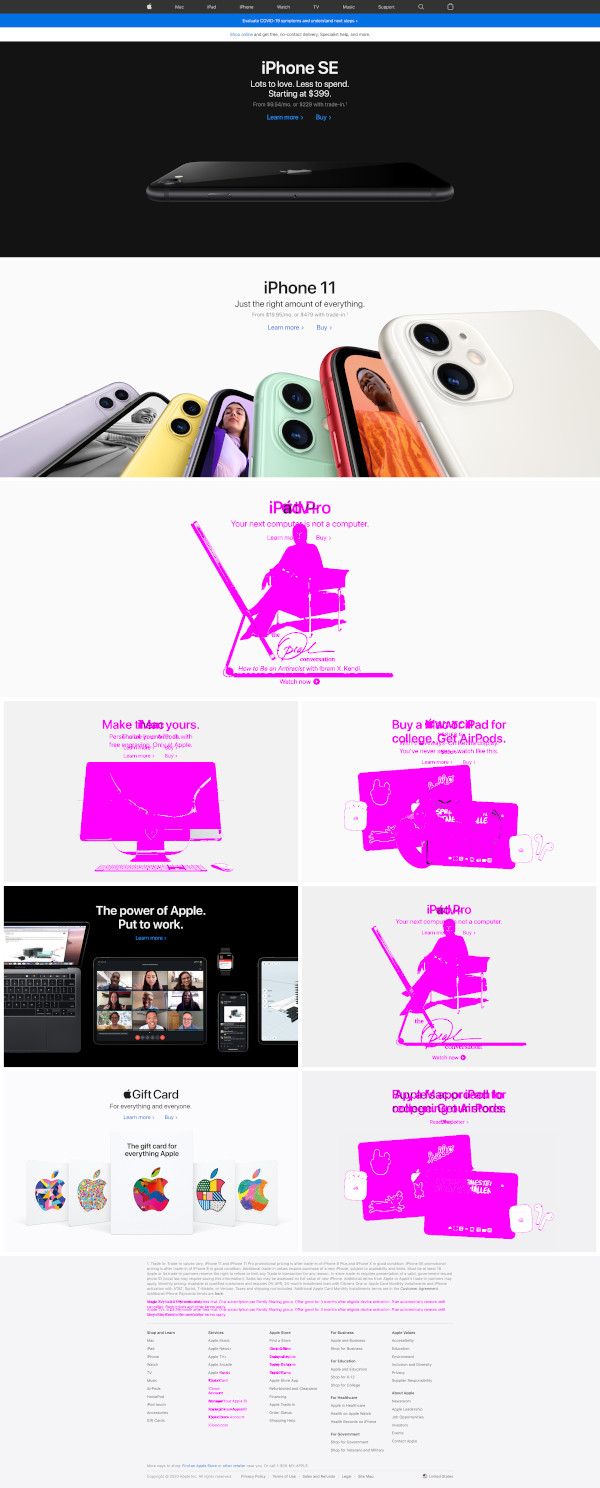 Check The Change Detection
Screenshots
14/09/2020 03:00.54
14/09/2020 15:00.51
URL Details

Screenshots
Change Detection
WordPress Plugin
We help you to make updates and changes on WordPress websites safer. See issues on your WordPress website before anyone else does and fix them.
When a change detection shows an error on your website, you can share it with your developer to show the issue. With a special link no login is needed.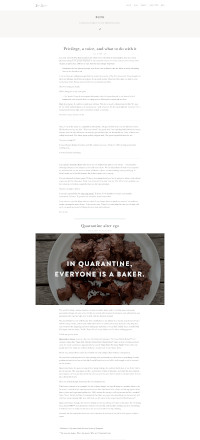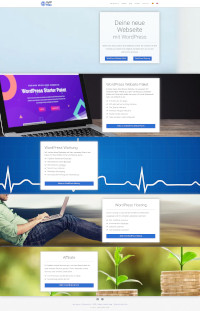 WP Agency Feature
Are you updating websites for your clients? Let us detect changes of your client websites before and after the update.
Run the change detection for as many WordPress sites as you wish, with only two clicks — one before the updates, and one after.
Just install our plugin on the client website and connect it to your WebChangeDetector account. Here you can also add limits of pages for each website, if needed.
Check Any Website For Changes
Track flight availability
Especially during Corona times flight plans change quickly. Track the availability of routes and get an alert if something changes.
Check competitors websites
Your competitor has new products, new features or changed the prices? We check their websites in intervals and notify you on changes.
Get Corona Updates
Get notified as soon as governments change restrictions caused by the Corona virus. Track websites which don't offer newsletters to inform you about news.
Track vacancies
We send you an email as soon as a vacancy page changes. So you will be the first who can apply to a new job.
Real estate offers
Track new real estate offers and be the first who gets the updates.
Produt price changes
Looking for the best deal? We notify you when the price changes. Don't miss great deals on your desired products or services.
Get Started For Free
Create a free account and get 50 change detections per month for free. You can upgrade or downgrade at any time.